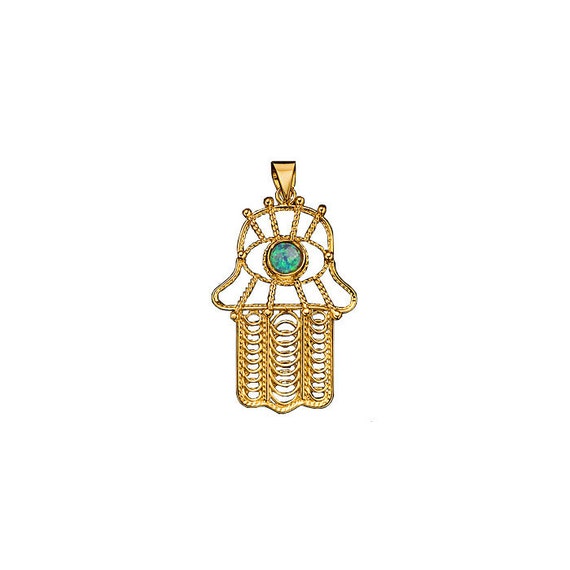 Yemenite Hamsa Pendant with Roman Glass
This pendant is made with one hundred% real 14k yellow gold an and a small quantity of Roman glass excalaved in archaeological digs within the Holy Land.
The pendant has an oriental design just like Jewish Yemenite jewellery, which provides it an incredible center-japanese aptitude.
Metal: 14 Karat Yellow Gold, Roman Glass >>> IMPORTANT <<< M.
This merchandise cannot be custom-made.
P.
BestNameNecklaces