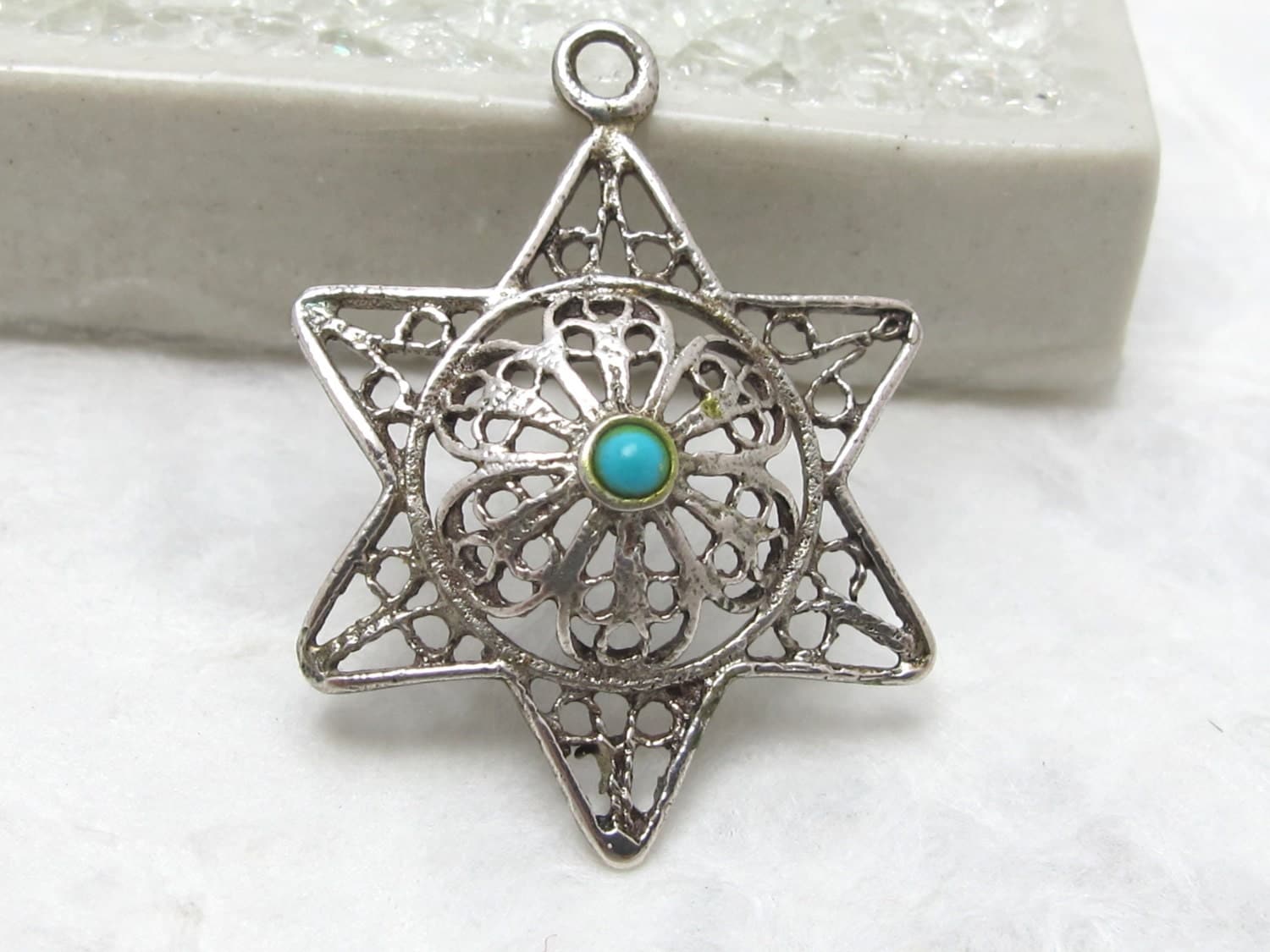 Vintage Filigree Silver Star Of David Pendant/Charm With Turquoise
This lovely Star of David is previous/new inventory from the 1960's.
It is almost definitely from Israel.
Filigree is a fragile type of jewellery metalwork made with twisted wire and soldered collectively.
The filigree on this piece is soldered between wire for power and design.
The middle is domed with a small turquoise stone.
MollisMuse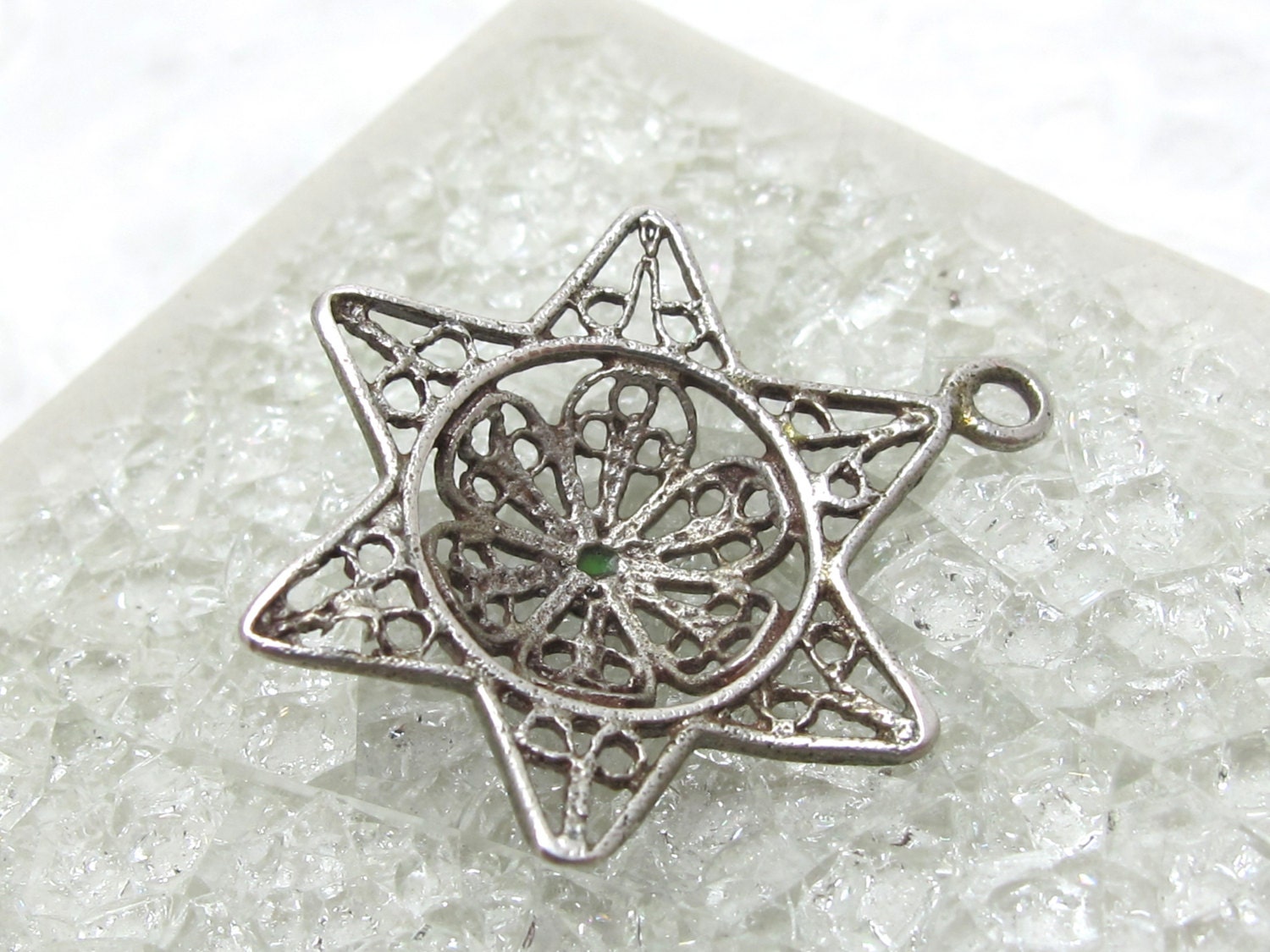 Vintage Filigree Silver Star Of David Pendant/Charm With Turquoise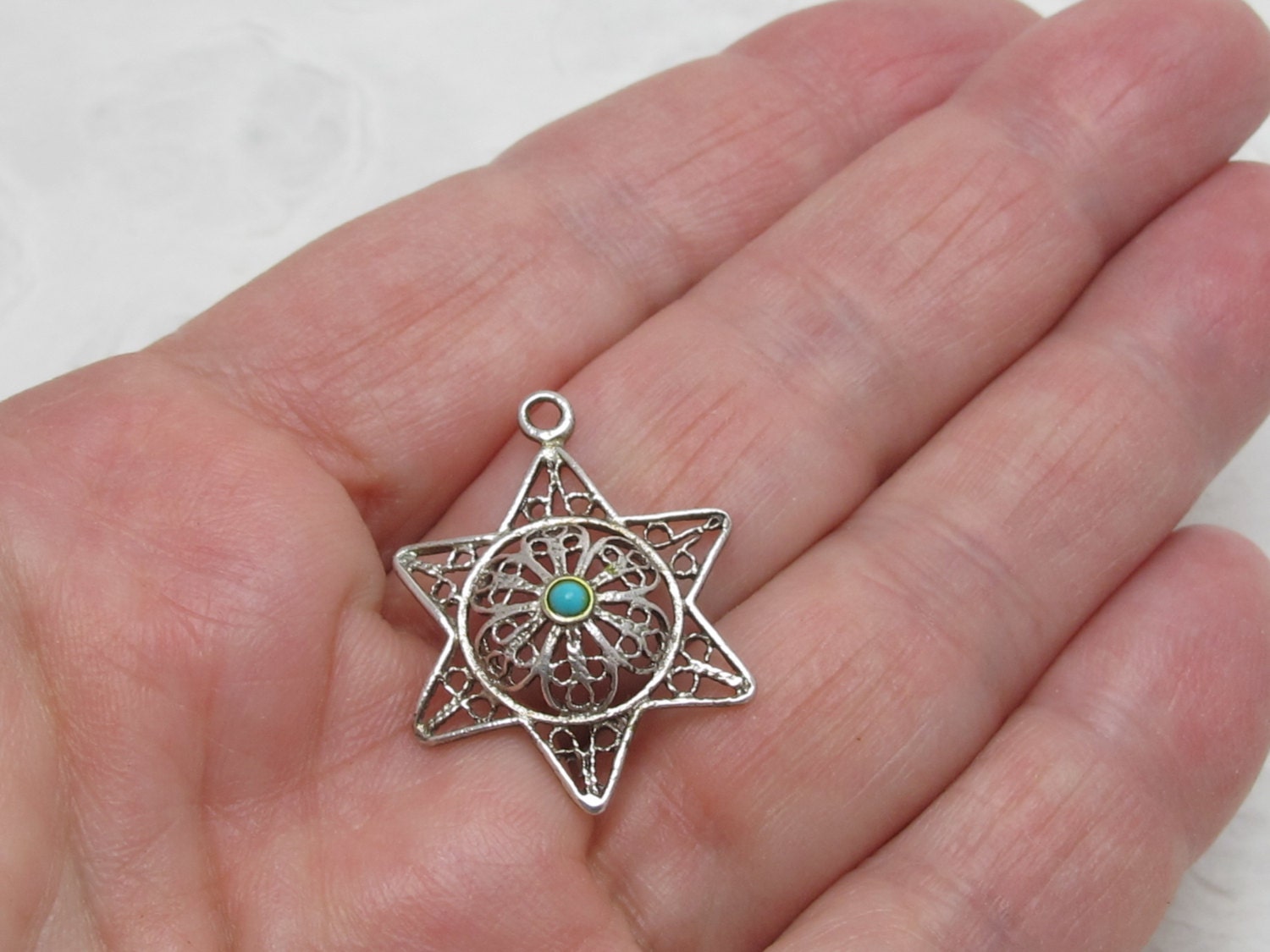 Vintage Filigree Silver Star Of David Pendant/Charm With Turquoise