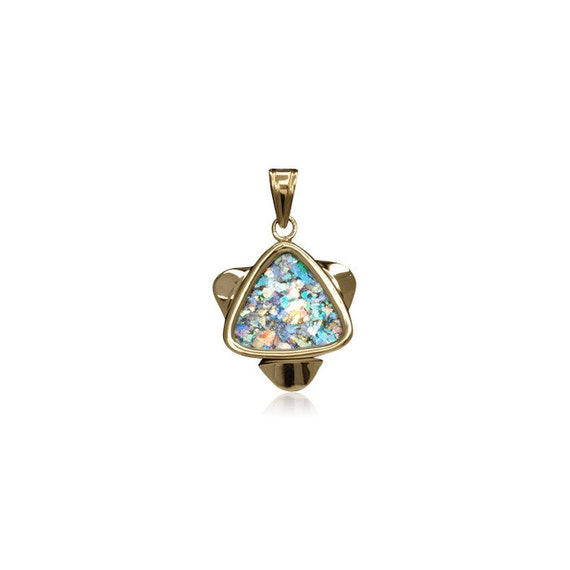 Star of David Pendant in Roman Glass and 14k Yellow Gold
A easy and delicate Magen David pendant with a big triangle of Roman Glass in its middle.
The pendant has an exquisite trendy design and is each a fantastic accent and an exquisite image.
Metal: 14 Karat Yellow Gold Pendant Length: 17mm Pendant Width: 17mm >>> IMPORTANT <<< B.
This merchandise cannot be custom-made.
P.
BestNameNecklaces