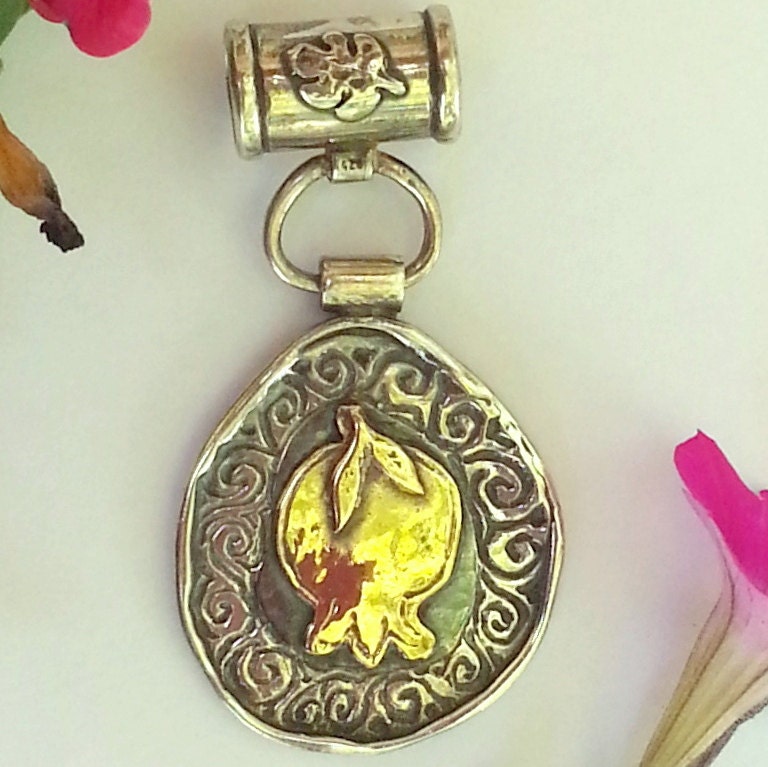 pendant Pomegranate, engraved sterling silver drop form with gold pomegranate Handmade in Israel, Judaica jewellery, Kabbalah, Jewish
This lovely pendant is product of sterling silver and adorned with a gold pomegranate.
I engraved the pendant with the wave form that I like and use in most of my designs.
The prime a part of the pendant is large enough to place it on a heavy thick chain or on a beaded necklace.
SIZES: The pendant is 2inches / 5cm lengthy M inch / P.
5cm extensive.
HedvaElanyJewelry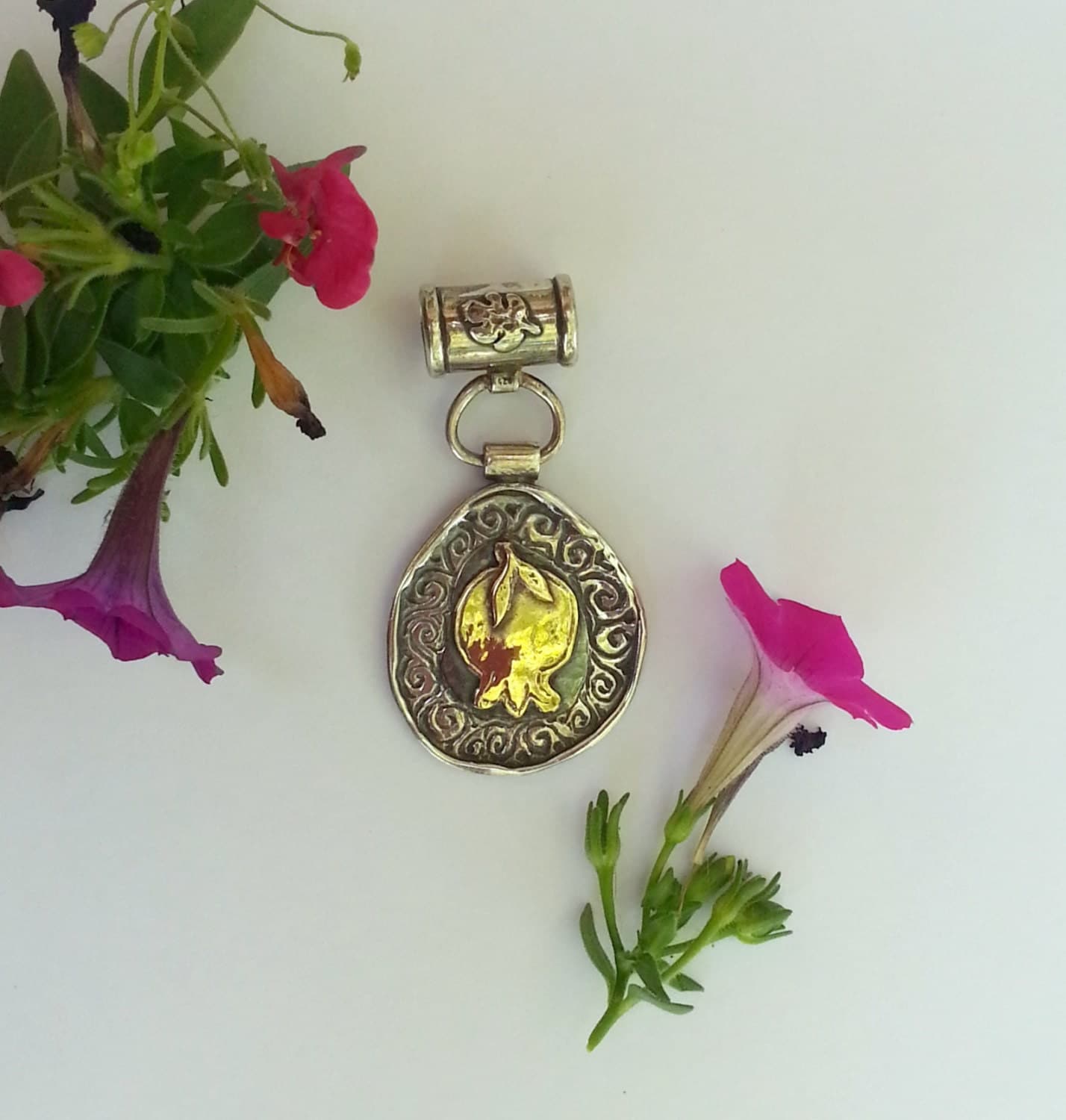 pendant Pomegranate, engraved sterling silver drop form with gold pomegranate Handmade in Israel, Judaica jewellery, Kabbalah, Jewish