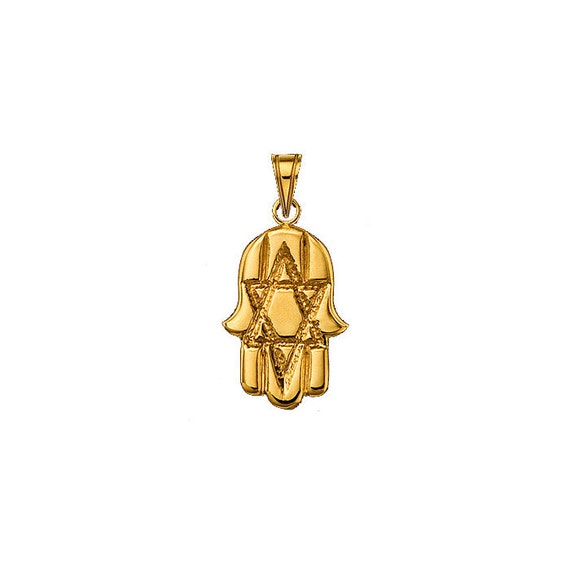 Hamsa Pendant with Star of David in 14k Yellow Gold
This Hamsa pendant consists of three vertical strains that serve to create the "fingers" within the hand, in addition to an engraved Magen David (Star of David) within the middle of the pendnat.
The engraving is completed to create a tough end that contrasts with the polished end of nearly all of the allure.
Metal: 14k Yellow Gold >>> IMPORTANT <<< M.
This merchandise cannot be custom-made.
P.
BestNameNecklaces