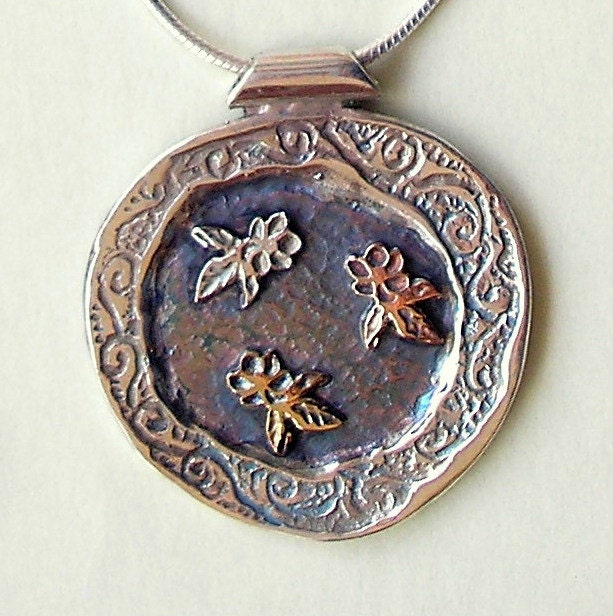 Dancing flowers, Spring flowers in silver, yellow gold and rose gold, on a sterling silver round coin pendant
This necklace is designed to welcome spring summer.
It portrays three flowers in a circle.
One flower is made of sterling silver, one of rose gold and one of yellow gold.
The sterling silver pendant has a shape of an engraved ancient coin.
It is oxidized in the center to give a black beautiful background to the flowers.
HedvaElanyJewelry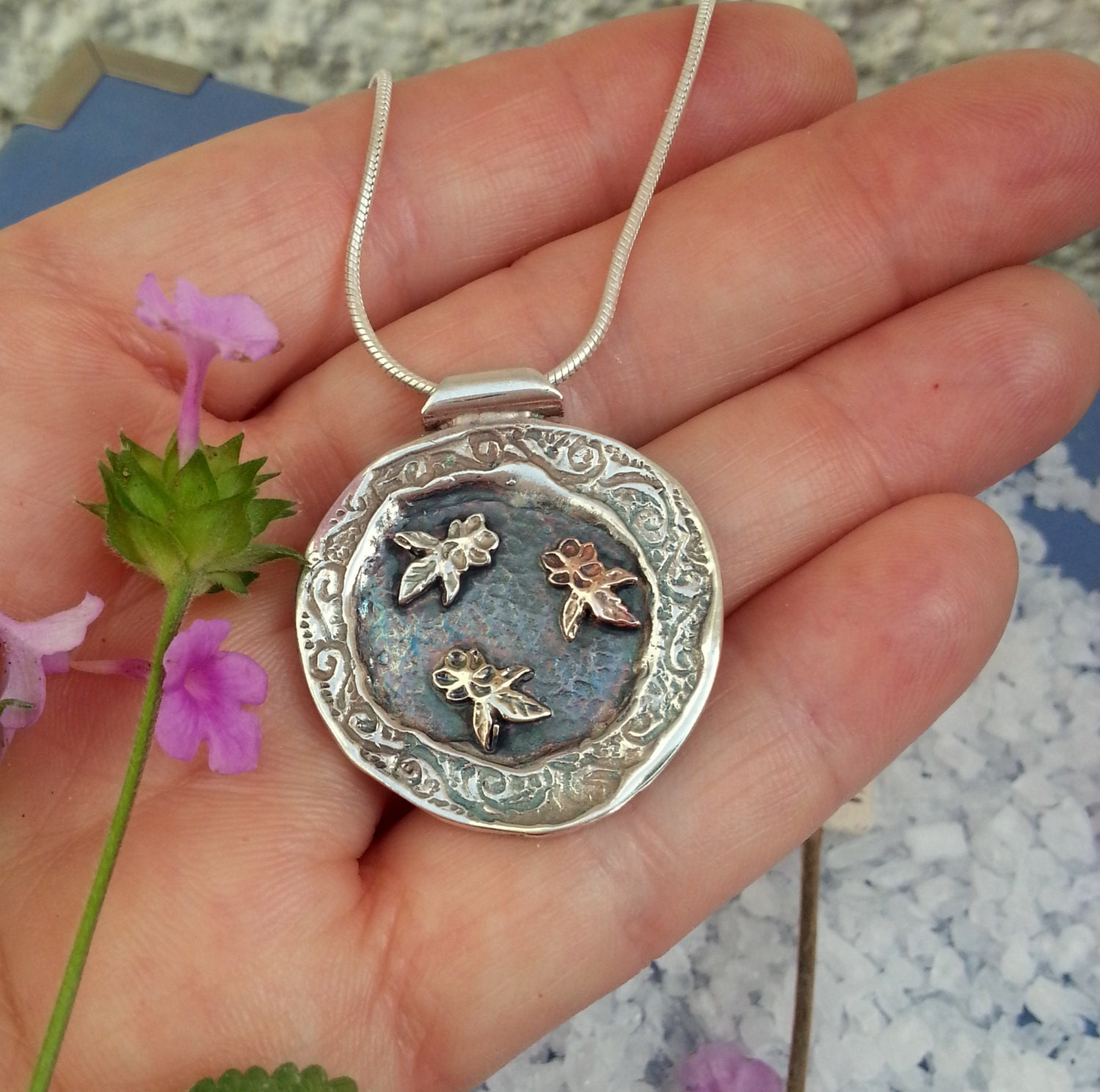 Dancing flowers, Spring flowers in silver, yellow gold and rose gold, on a sterling silver round coin pendant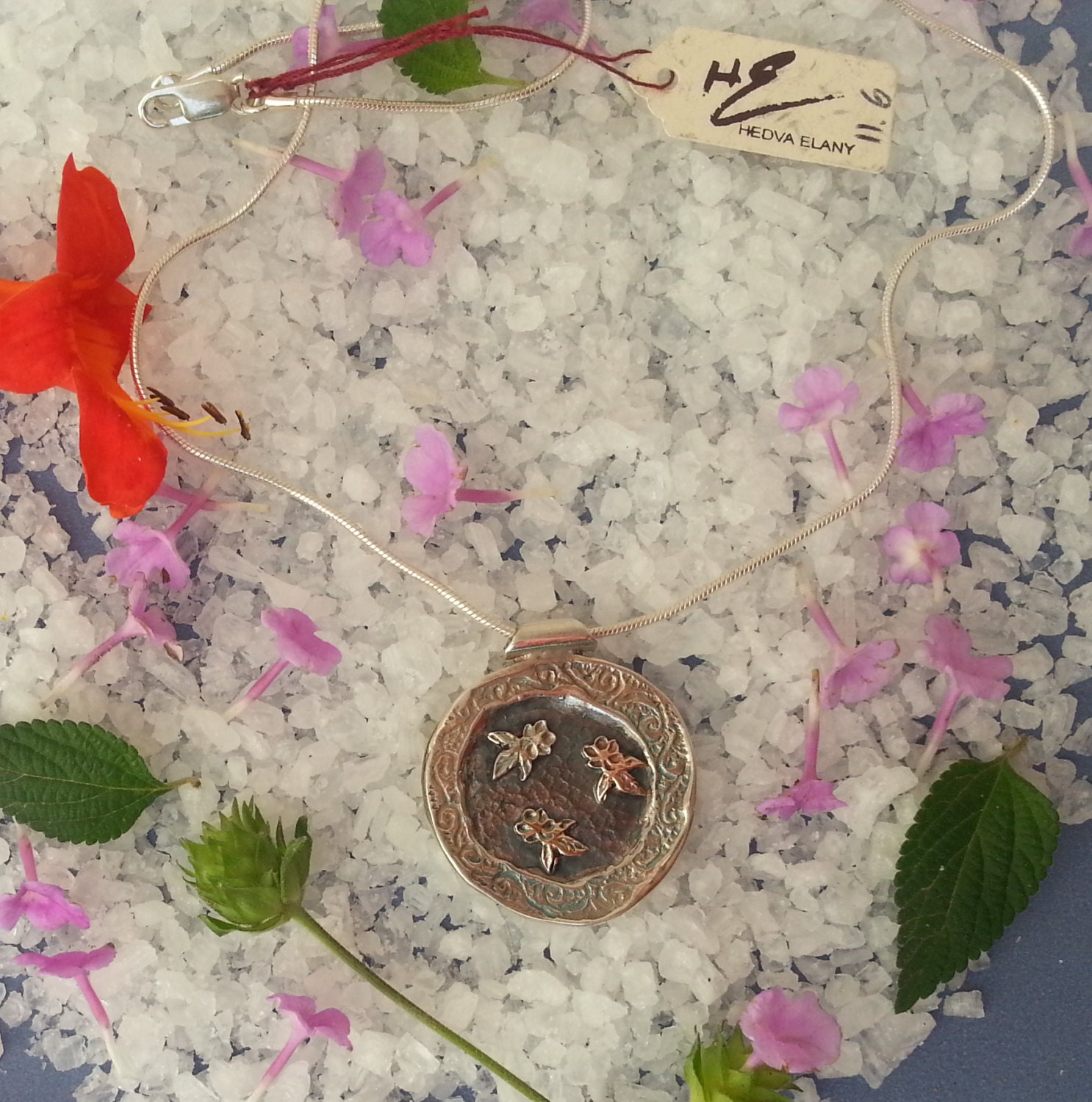 Dancing flowers, Spring flowers in silver, yellow gold and rose gold, on a sterling silver round coin pendant