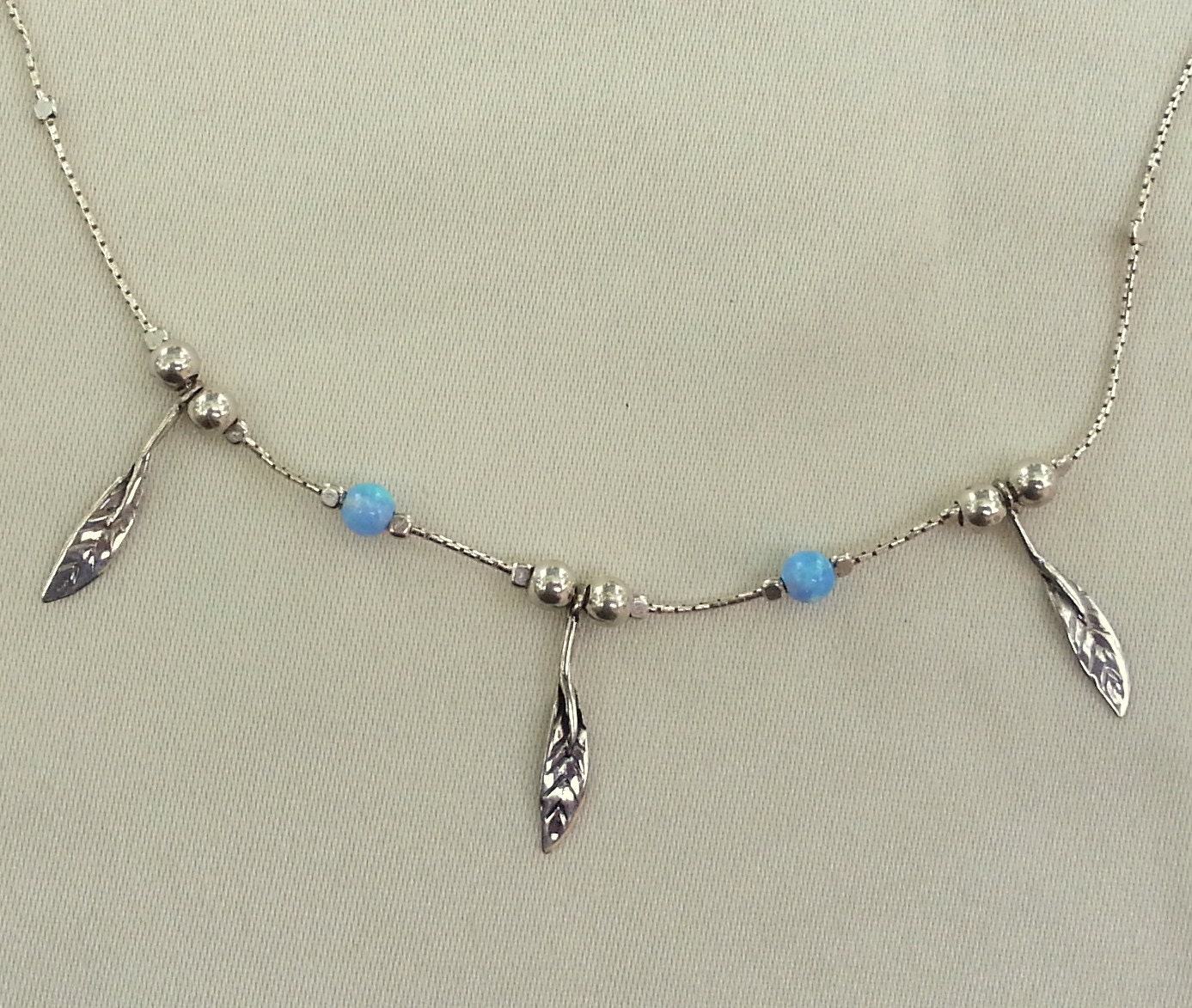 Blue and white silver necklace with O Olive leaves and Opal beads, handmade of Sterling silver
Blue and white, the colours of Israeli sky and Olive tree leaves are the celebs of this delicate necklace all product of sterling silver.
The blue beads are Opal beads.
The silver chain is sixteen.
542cm lengthy.
This is an ideal present to have or give.
HedvaElanyJewelry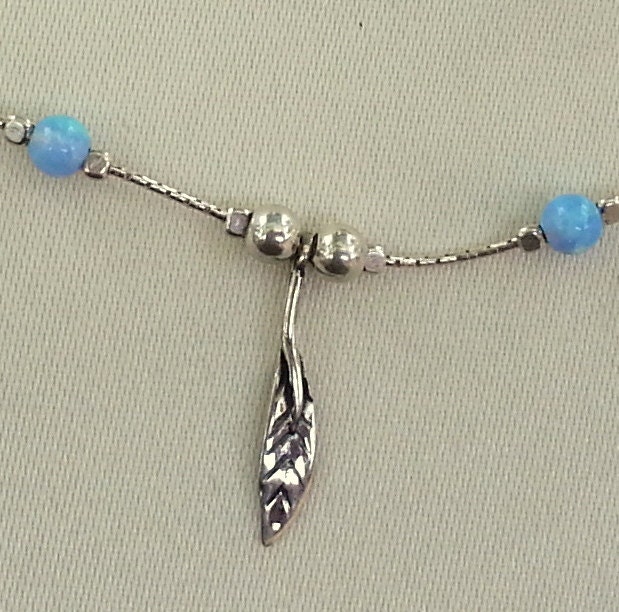 Blue and white silver necklace with O Olive leaves and Opal beads, handmade of Sterling silver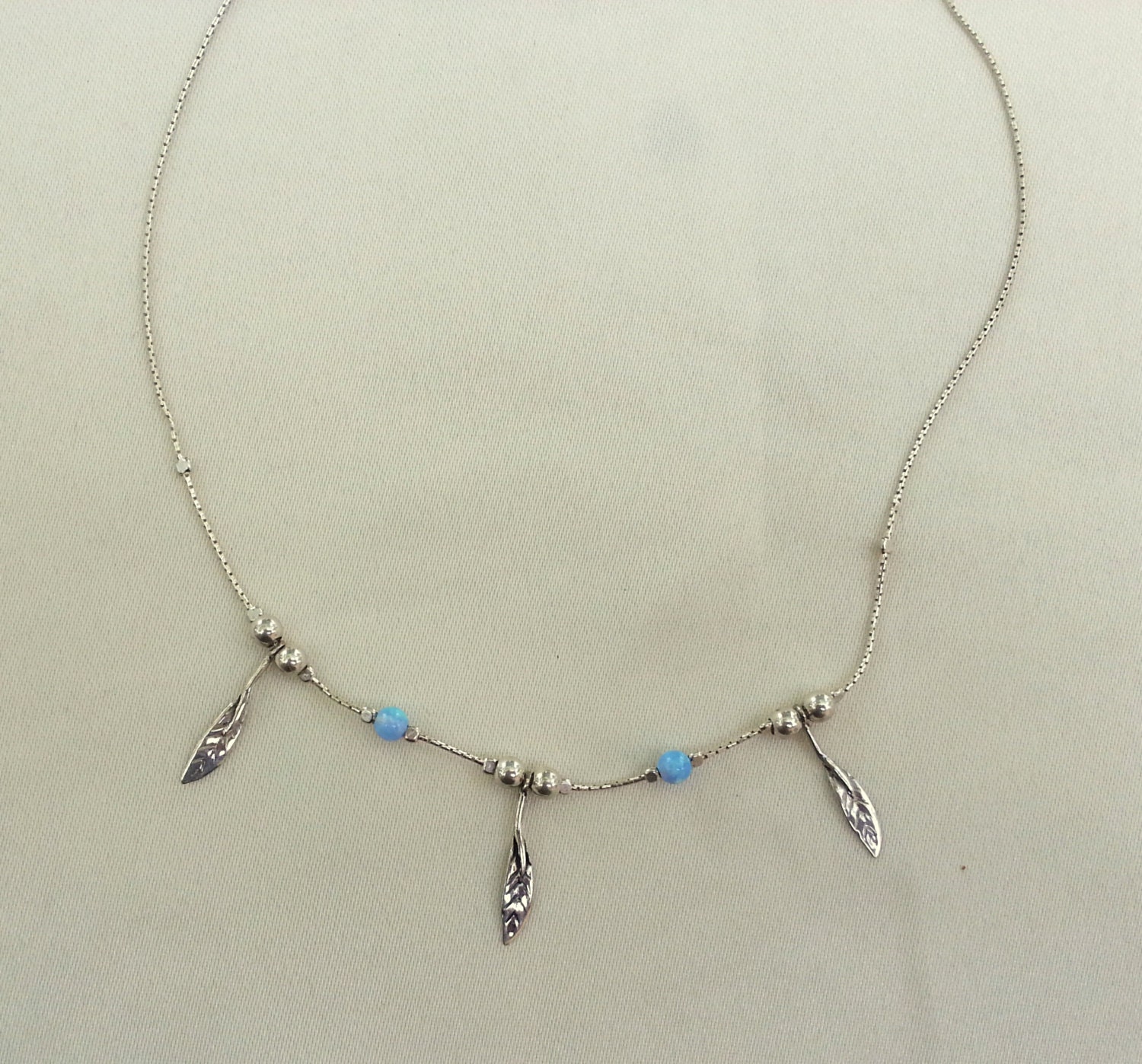 Blue and white silver necklace with A Olive leaves and Opal beads, handmade of Sterling silver