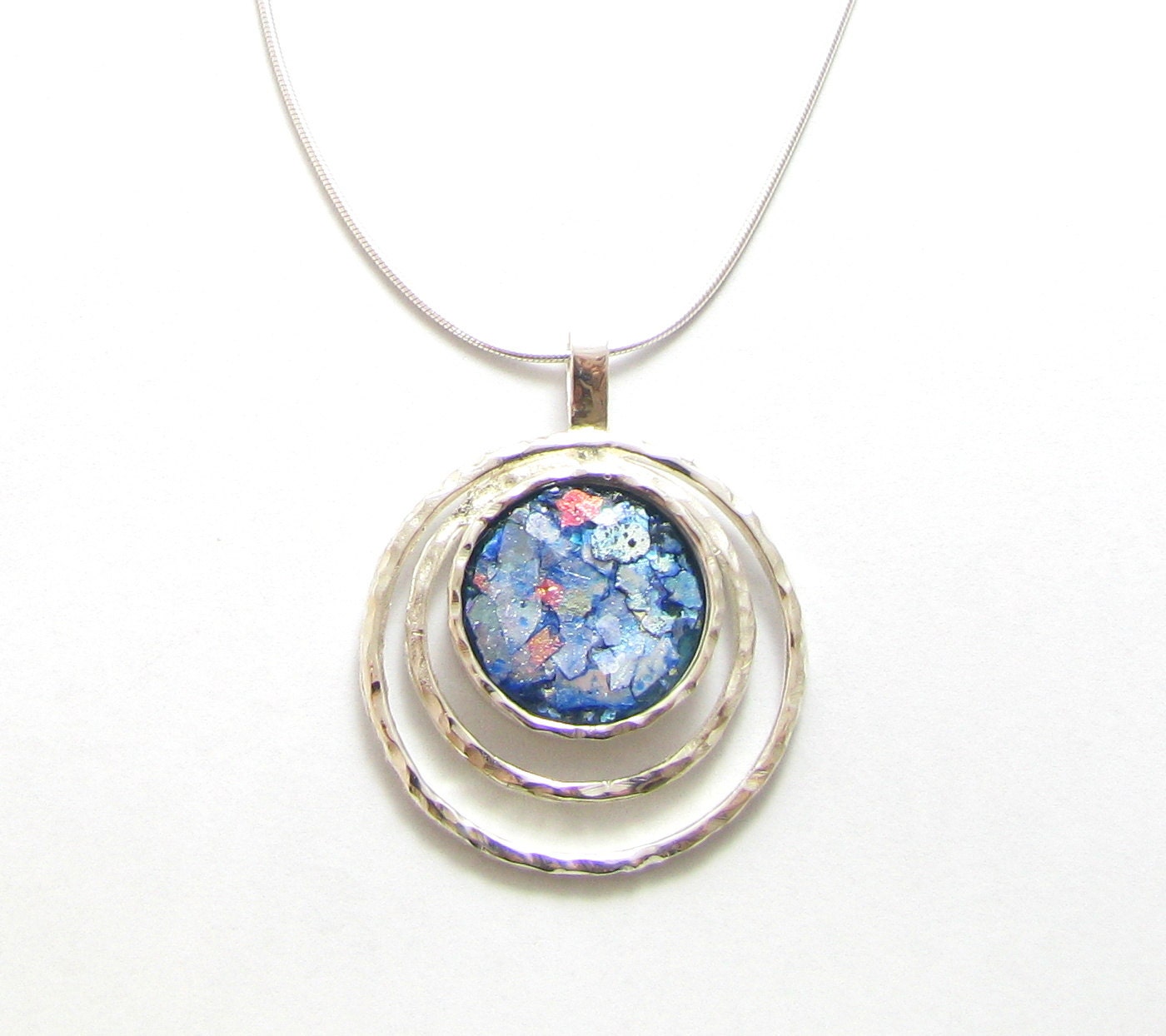 Amazing 925 Sterling Silver Roman Glass Pendant Necklace
Amazing 925 silver roman glass pendant with colorful roman glass fragments, the best quality you will own The diameter of the pendant is 1.
15 inch attached with 16.
5 inch silver snake chain .
It's possible to order matching earrings Included with the jewelry will be a certificate of authenticity stating the following: "This certifies that this piece of hand made jewelry is set with authentic 2,000 year old roman glass manufactured by the ancient Romans in 2 b.
c.
yoelsjewlery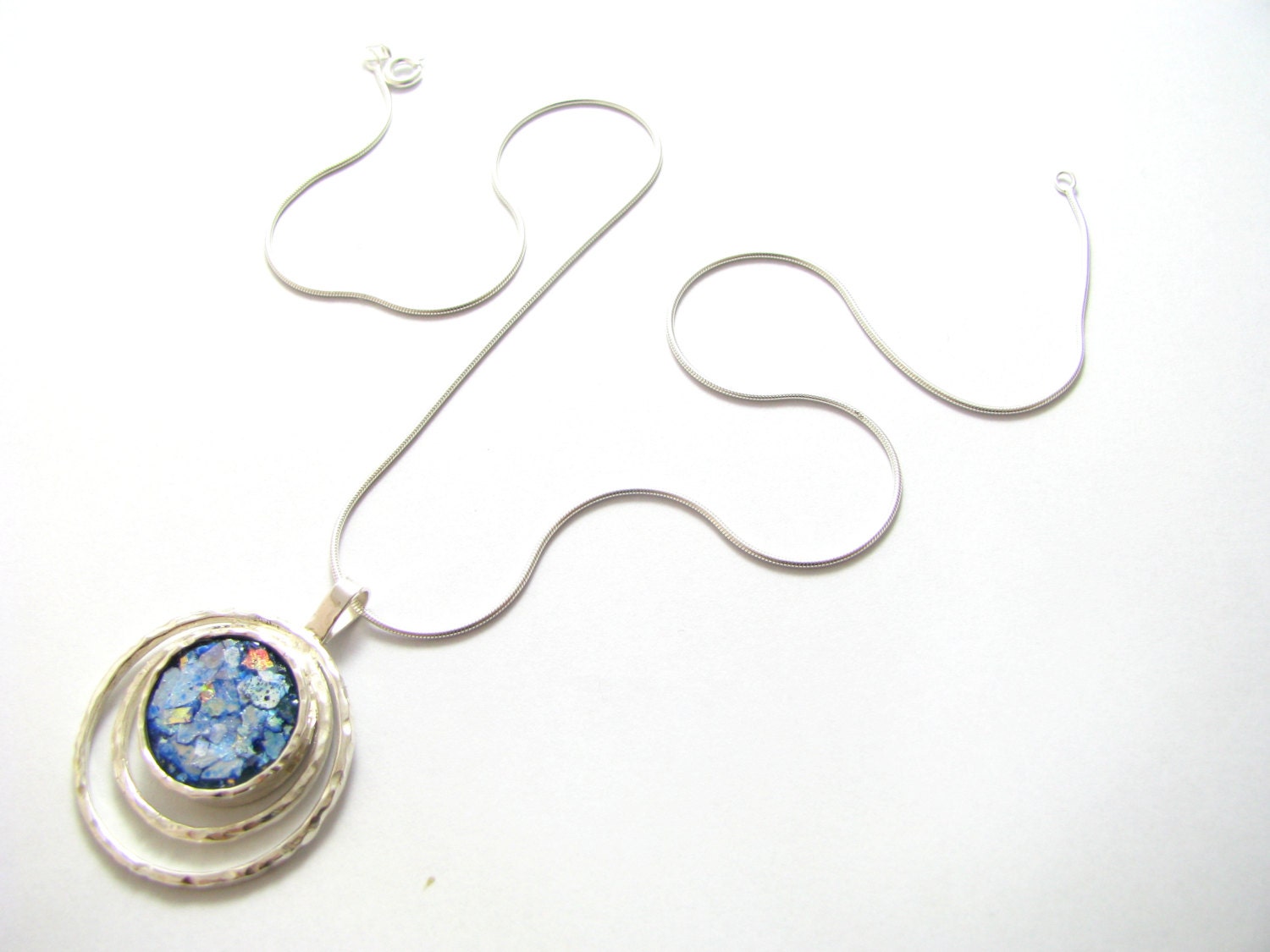 Amazing 925 Sterling Silver Roman Glass Pendant Necklace