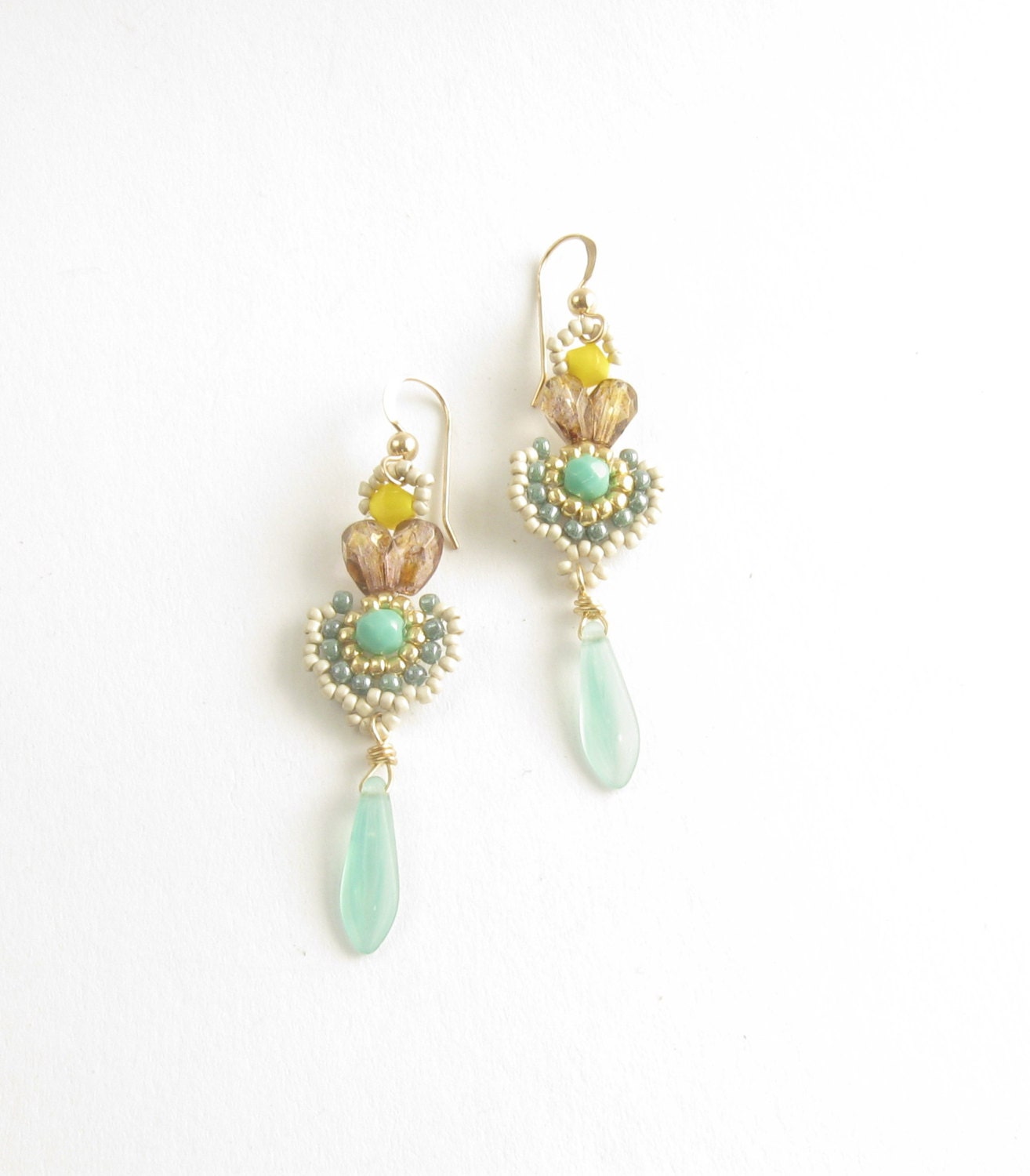 yellow mint turquoise earrings,beadwork handmade Long dangling earrings, with smoky quartz crystal,goldfield wires
Beadwork Long earrings with mild clear mint dagger beads · colours: aqua turquoise, mint, neon yellow, gold, smoky quartz, drops of vintage blue, and frosted matte gold · Material: top quality Japanese seed beads, glass beads and Czech crystal beads.
· Length Approximate: H.
H cm or P.
17″ – from ear piercing.
· Metal: goldfield ear wires.
TamarKeny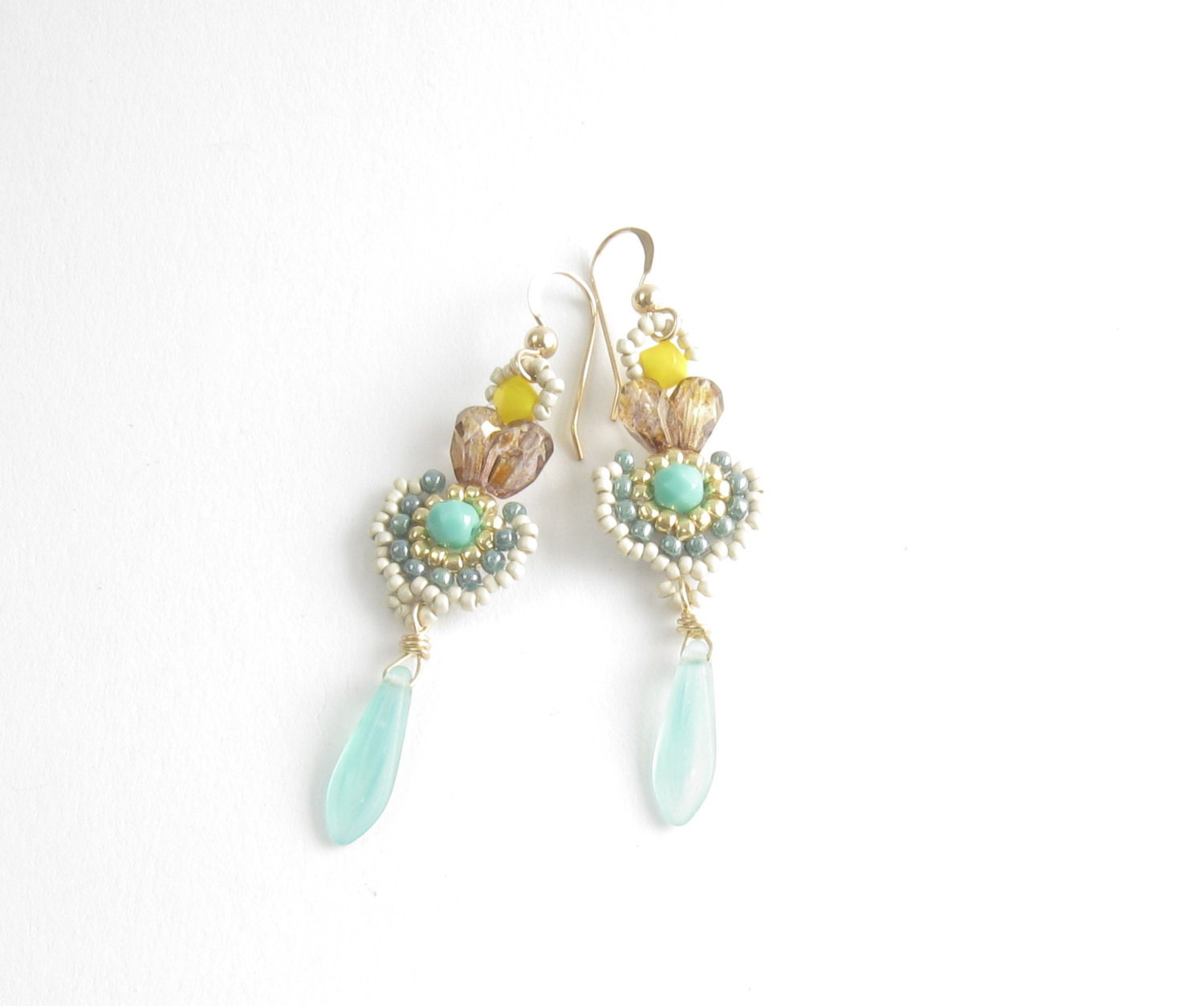 yellow mint turquoise earrings,beadwork handmade Long dangling earrings, with smoky quartz crystal,goldfield wires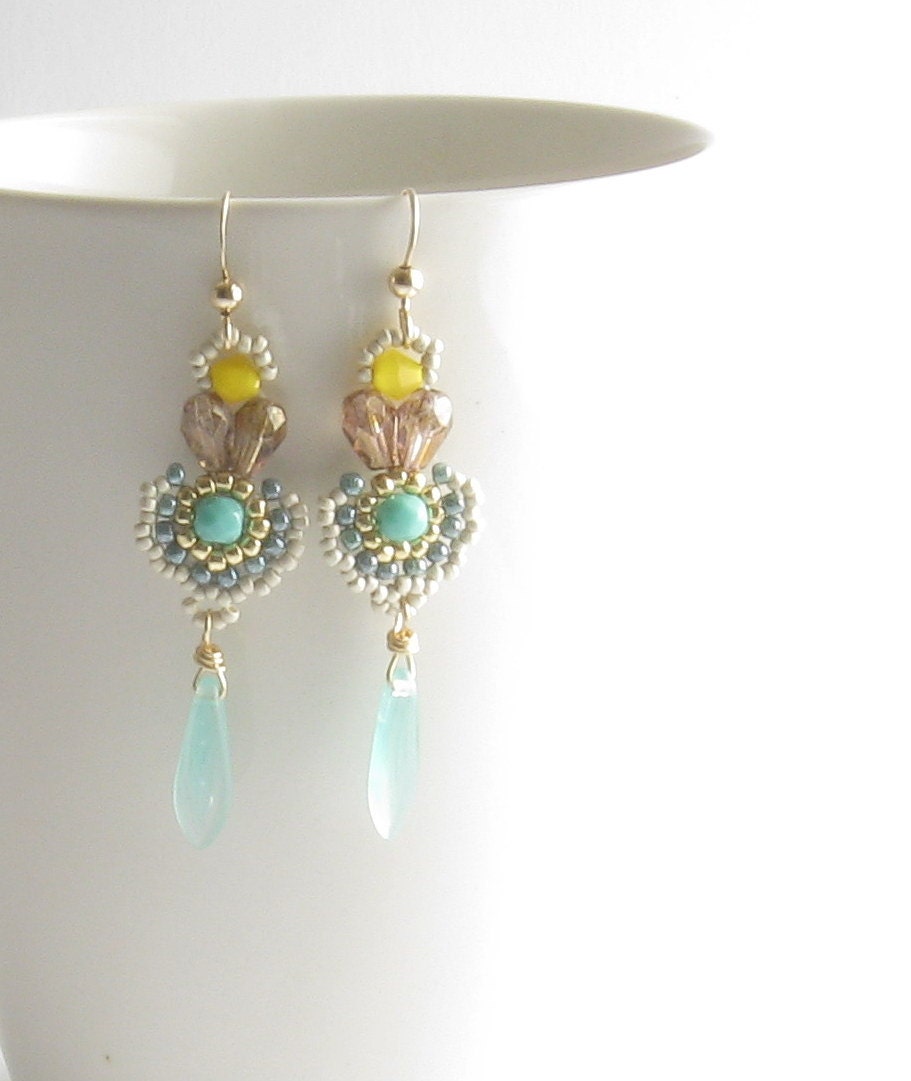 yellow mint turquoise earrings,beadwork handmade Long dangling earrings, with smoky quartz crystal,goldfield wires